CLOSURE BASE
Core for content safety in packaging.
TAMPER EDVIDENCE RING
Reliable security against tampering.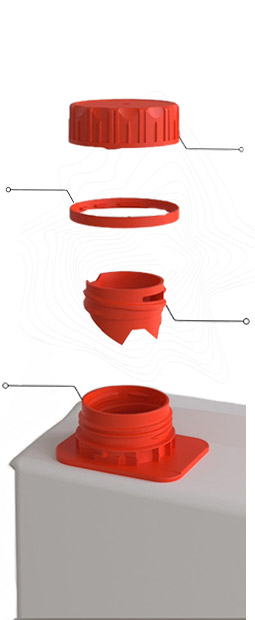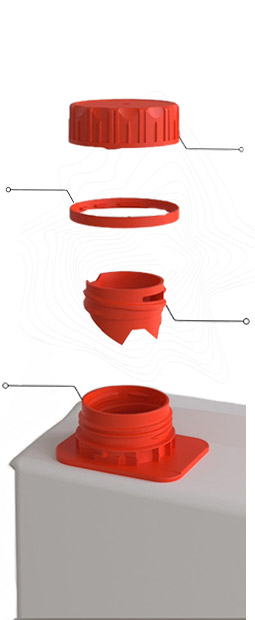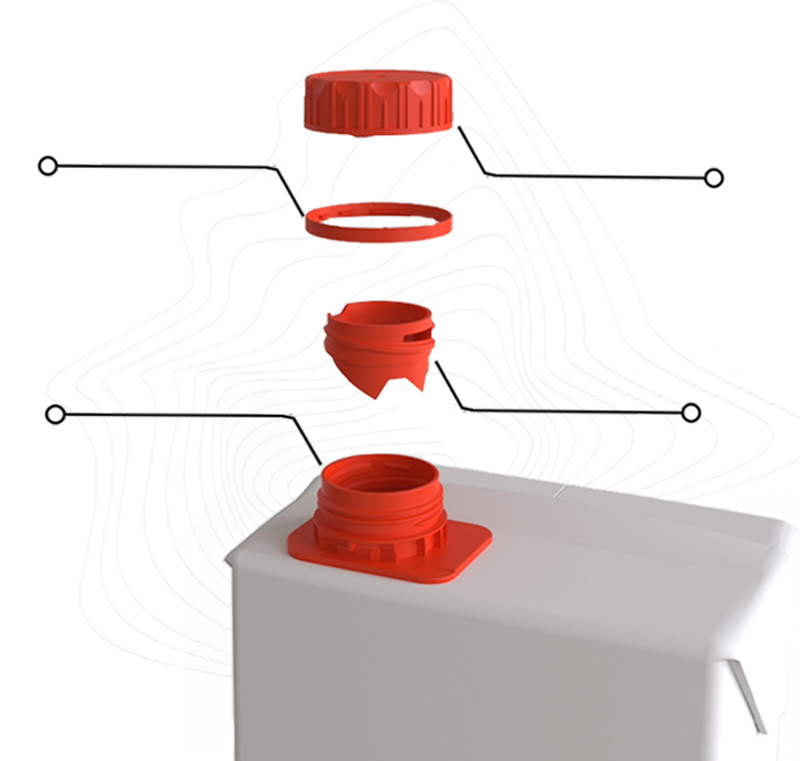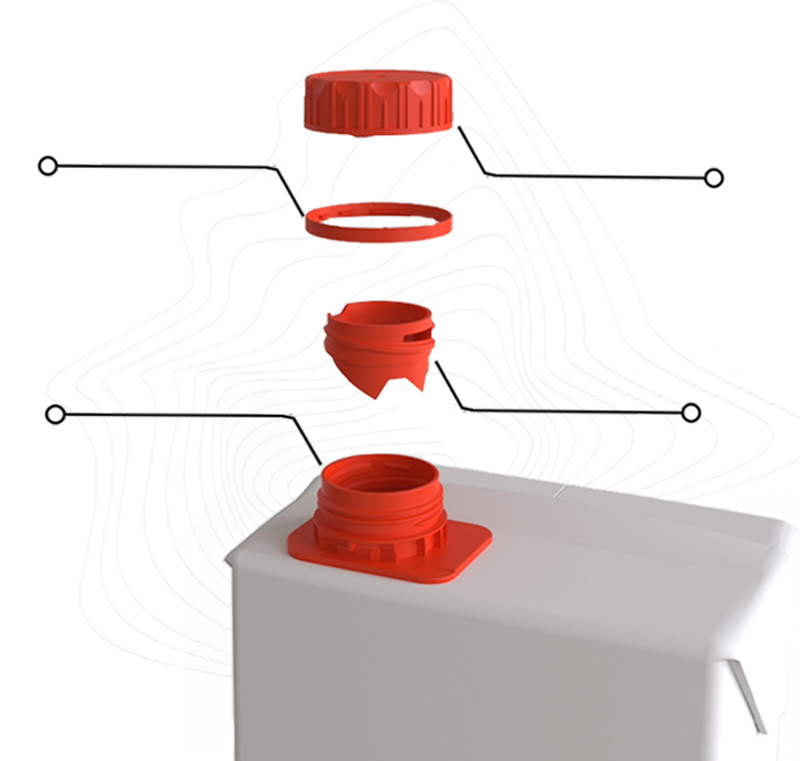 CAP
 Designed for content protection.
CUTTER
Core for content safety in packaging.
UniCap products stand out in the plastic cap industry for their unparalleled fusion of operational intricacy and sleek design. Crafted with precision, each cap showcases our innovative assembly systems, ensuring both functionality and aesthetics. Tailored to diverse packaging needs and inspired by global design trends, UniCap's offerings represent the pinnacle of quality and user-centric design.

Water proof

Easy Open and Close

Recyclability

Weather ؛our gateway to explore our exceptional product range, featuring innovative solutions for various industries."
Discover the quality, versatility, and reliability that define Unicap's offerings. Venturing into the plastic cap industry in 2017, UniCap quickly set a new benchmark in the Iranian market with its inaugural product, StarCap1000. But UniCap is not just another cap manufacturer. It proudly stands as Iran's first producer of aseptic container lids. A defining characteristic of UniCap's offerings is their operational intricacy combined with a deceptively straightforward appearance.
Ensuring swift product assembly, UniCap's pioneering and efficient montage systems are second to none. The brand places utmost significance on tailoring its designs based on end-user requirements, promising continuous product innovation and delivery.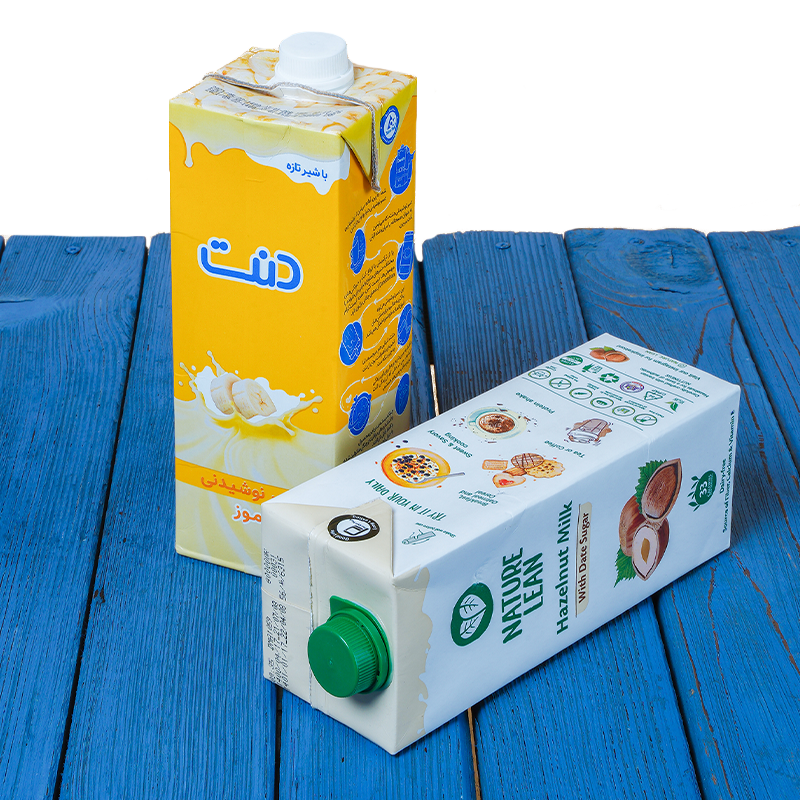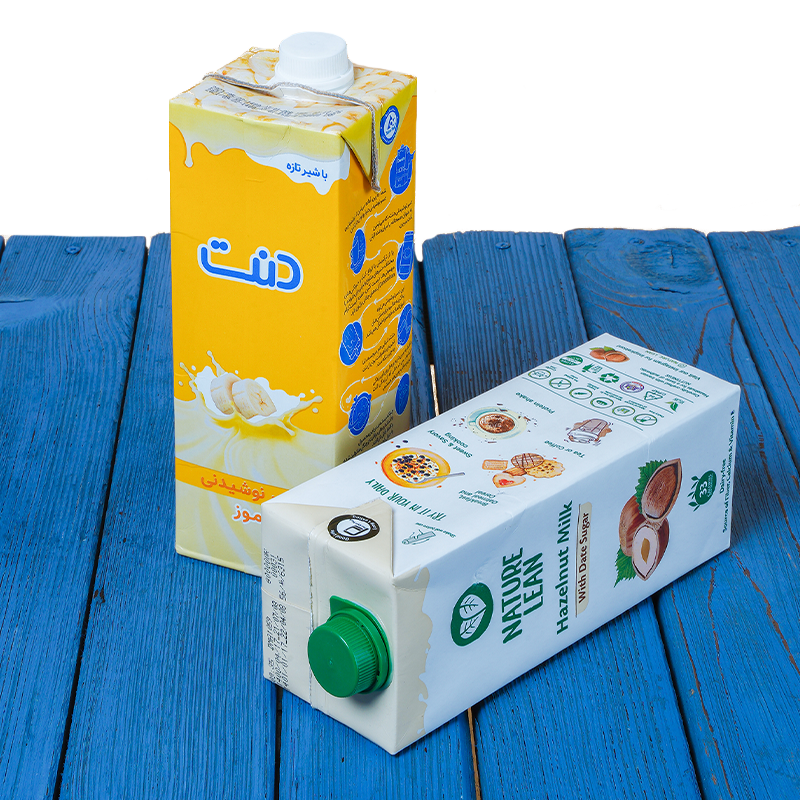 We are expert in
injection molding
Established in 2003, NBM stands as a beacon of expertise in the realm of plastic injection. With nearly two decades of experience, they have consistently pushed the boundaries of plastic processing technology. Their comprehensive suite of high-quality machinery epitomizes their deep-rooted mastery and innovation in the field. Committed to the highest standards, NBM's dedication to exceptional aftersales services and unwavering advocacy for customer rights has cemented their place as industry leaders.
Experience in Plastic Injection Industry
99
UniCap

: A Subsidiary Brand of NBM Machinery
Nekoo Behine Machines operates in the field of plastic injection machine sales and distribution as a reputable and active company in the industry. With the launch of Unicap as a subsidiary brand of this company, a new era in the purchasing experience in this field has begun. This combination of real-world experience and expertise in plastic injection is a standout element in the quality of Unicap products, earning the trust of customers and establishing itself as a frontrunner in the industry.
Download

  Product Catalog Now!
You can have all the information about Unicap products.
Address:  No. A31, Rash 4 St, Phase 2 Kharazmi Industrial Town, Tehran, Iran.
Do you have any questions?
Ask us
Please read questions bellow and if you can not find your answer,
please send us your question, we will answer you as soon as possible. Ask Us ...
Have questions ?
We're here to help. Whether it's about our products or the plastic cap industry, drop your inquiry below. Our team is ready to assist.
F.A.Qs
Frequently asked questions
What does UniCap specialize in?
UniCap specializes in producing aseptic container lids and various plastic caps tailored for different packaging needs.
What sets UniCap products apart from competitors?
UniCap was introduced to the market in 2017 as a subsidiary of Nekoo Behine Machine Co. (NBM).
Can I get custom designs for my business from UniCap?
Absolutely! We prioritize tailoring our products based on end-user requirements.
What are the flagship products of UniCap?
StarCap1000 and NovaCap23 are among our leading products, inspired by global design trends.
How does UniCap ensure product quality?
We adhere to rigorous quality control measures and leverage state-of-the-art technology in our manufacturing process.
Other Questions
General questions
Are UniCap products eco-friendly?
We constantly strive for sustainable solutions and are working on enhancing the eco-friendliness of our products.
Where can I view your product catalog?
Our complete product range is available on our website. You can also contact our sales team for detailed information.